FivePoint Amphitheatre | Irvine, California
Fans, get ready to be back "In Da Club" because 50 Cent is going on his Final Lap Tour on September 1, 2023, at FivePoint Amphitheatre! It's a big celebration as his debut album "Get Rich or Die Tryin'" marks its 20th anniversary this year! The concert will be filled with many fan-favorite hits and sweet hip-hop nostalgia as the rapper is also set to play tracks that haven't been performed live in decades! That's not all! Busta Rhymes and Jeremih will be supporting the tour as special guests. Of course, it's only complete with 50 Cent's Sire Spirit Brands, Branson Cognac, and Le Chemin du Roi Champagne which will be available during the event. No need to ask 21 Questions to determine if you should go because this will be your last chance to see him on tour. Tickets are on sale starting May 26! Don't hesitate and grab your tickets now!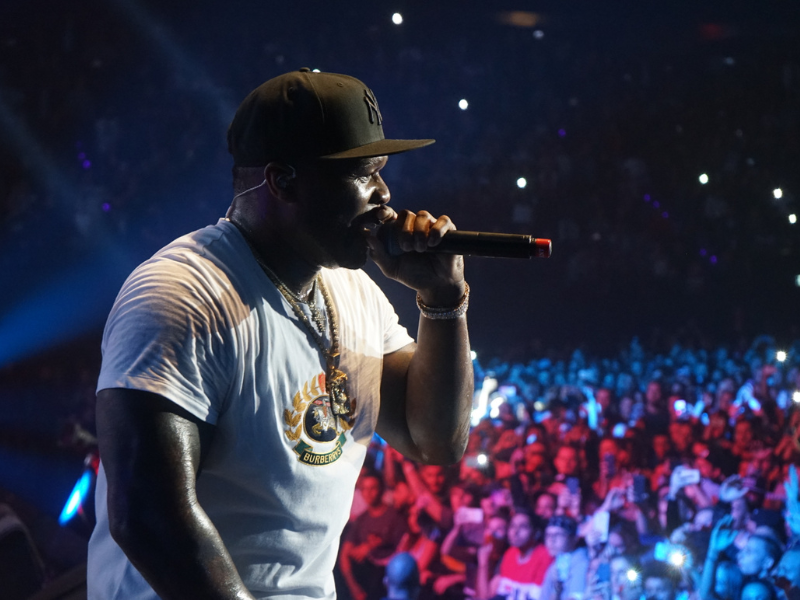 This year celebrates 50 Cent's 20th anniversary of his debut album "Get Rich of Die Tryin'". This concert is part of his Final Lap Tour, featuring hip-hop nostalgia and everyone's favorite hits. This is his last ever tour before moving on to different ventures so fans should not miss this! He will also be performing with guest artists: Busta Rhymes, known for his outlandish style and fashion sense, and idiosyncratic personality with halting ragga-inspired lyrics, and Jeremih's slinking voice and explicit wordplay.
Curtis "50 Cent" Jackson is a rapper-turned-actor-turned-entrepreneur who became a huge musical success. His checkered past and remarkably dramatic young life became his constant inspiration for lyrics and self-promotion. He lived through everything that most rappers just rhyme about, including drugs, crimes, imprisonments, stabbings, and, most terrifying of all, shootings.
In the late '90s, his run to become a mainstream success was foiled by an attempt on his life in 2000. In the early-2000s, he had a victorious run on the New York mixtape circuit that was driven by his bout with Ja Rule. His popularity, however, was jumpstarted to a quick rise in 2003 when Eminem signed the rapper in 2022 after a bidding war to a seven-figure contract. It was a joint deal with Shady/Aftermath, and he worked closely with Eminem and Dre during the successive months.
His debut album, "Get Rich or Die Tryin'," was executive produced by Eminem and Dre and became a worldwide hit with 13 million records sold. In an interview with Rolling Stone, 50 Cent reflected that he wasn't even sure that it was possible to sell 13 million records because the most he's seen is Tupac's All Eyes on Me with a double CD for 5 million records. It paved the way for a movie of the same name in 2005, starring 50 Cent.
It's a night of incredible wordsmiths and their top-notch rhythms in FivePoint Amphitheater's outdoor venue and endless concessions for food and beverages. Take advantage of 50Cent's last tour! Buy your tickets to get back "In Da Club"!