FivePoint Amphitheatre | Irvine, California
It may be deemed a "Just Some Shows Tour," but A Day To Remember's series of shows this year is not just any other tour –– it is an epic lineup of some of the best rock bands in the country. We are talking about The Ghost Inside, Movements, and Magnolia Park joining ADTR in their October 28 stop at Irvine, California's FivePoint Amphitheatre. Fans will surely enjoy singing along to ADTR's classic hits such as "Mr. Highway's Thinking About the End," "2nd Sucks," "Right Back At It Again," and "Better Off This Way," among many others. You can also expect to hear the new songs from the band's latest album, "You're Welcome." Indeed, you can only utter "you're welcome" at the show's end because this will definitely be one epic concert event. Now, hit the "Get Tickets" button to secure your concert tix!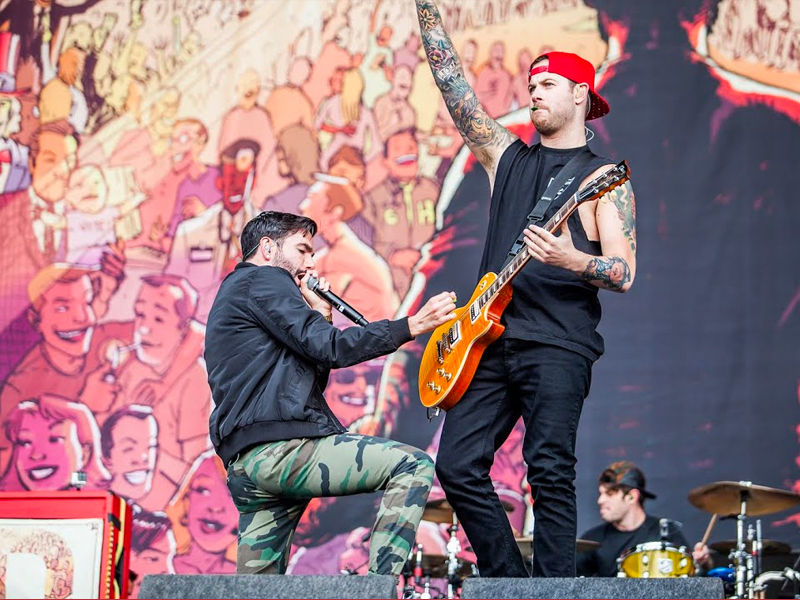 The Florida-based metalcore band A Day To Remember first broke out into the rock music scene in 2003. It is composed of vocalist Jeremy McKinnon, rhythm guitarist Neil Westfall, percussionist/drummer Alex Shelnutt, and lead guitarist Kevin Skaff. Like most other bands, ADTR's sound draws from a wide array of genres, including emo, pop-punk, hardcore, and heavy metal. The band first released a studio album in 2005 with the "And Their Name Was Treason." However, it was only in the late 2000s that they were able to solidify their name in the music industry. "Homesick," released in 2009, and "What Separates Me from You" in 2010 were both certified gold. The song "All I Want" became the band's anthem.
In 2013, ADTR self-released their fifth full-length, "Common Courtesy." The album charted in multiple countries, allowing the band to earn near-universal accolades from fans and critics. They followed the album's success with "Bad Vibrations" in 2016.
This year, the band is embarking on an epic run of their North American tour as a support for their newest album, "You're Welcome." The trek will kick off right after the band's series of shows in Europe. They will make their first stop at Baltimore on July 27 and will wrap up the tour at Irvine, California's FivePoint Amphitheatre on October 28 before participating in the highly-anticipated "When We Were Young Festival" in Las Vegas, Nevada, on the 29th.
Since this is the last show of their North American tour, ADTR will surely give their best performance along with their special guests. The band will be joined by the American metalcore band Ghost Inside. Formed in 2004 in Los Angeles, California, the band is formerly known as "A Dying Dream" and is most famous for their songs "Mercy," "Unspoken," "Truth," and Temper," among many others. The post-hardcore band Movements will also hop in as a guest. The band is known for their albums "Outgrown Things," "Feel Something," and "No Good Left to Give." Rounding up the lineup of incredible bands is Magnolia Park, a BIPOC pop-punk band hailing from Orlando, Florida. They are known for their singles "Back Home" and "Tonight."
With the inclusion of these incredible bands, one can expect nothing but a great concert experience from the show. So be sure to grab your tickets now by clicking the "Get Tickets" button.