FivePoint Amphitheatre | Irvine, California
Grammy Award-winning artist Darius Rucker is traversing North America this summer for his highly-anticipated Starting Fires Tour! The extensive outing will cover 20 cities, including a coveted stop in Irvine, California! On Friday, 18th August 2023, Darius Rucker will deliver his exhilarating set packed with his biggest hits and crowd favorites! The singer and guitarist first made waves singing for the award-winning band Hootie & the Blowfish, and now he's delivering his incredible music as a solo artist to his fans! Apart from Rucker, the tour will also feature performances from special guest Drew Holcomb and the Neighbors! If you're a country music fan, this is your chance to see these incredible performers light up the FivePoint Amphitheatre! Hurry and secure your tickets now before it's too late!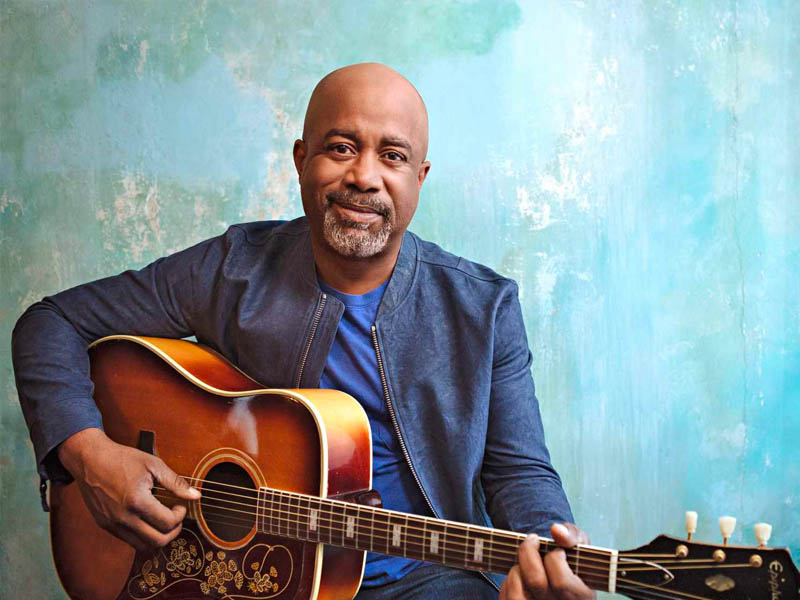 Darius Rucker first emerged as a solo artist in 2002 and released his debut album, Back to Then. The R&B-influenced effort spawned two singles, "Exodus" and "Wild One." The album topped Billboard's Heatseekers chart and peaked at number 43 on the Top R&B Albums chart. After completing his contractual obligations with his record label, Rucker was able to pursue his passion for country music for his next studio effort. In 2008, he released his sophomore effort, Learnt to Live. The album featured several number-1 singles, such as "Don't Think I Don't Think About It," "It Won't Be Like This For Long," and "Alright." The songs were all certified platinum after selling over one million units.
In 2010, Rucker continued his number 1 streak with singles "Come Back Song" and "This." The platinum-certified song was spawned by his third album, Charleston, SC 1966, which also topped the Billboard's Top Country Albums and peaked at number 2 on the Billboard 200.
Darius Rucker will deliver his critically-acclaimed set this summer from his seven-album repertoire. Fans can anticipate his numerous number 1 and chart-performing hits. If you're keen on experiencing excellent live country music, then hurry and score tickets now to see Darius Rucker and special guest Drew Holcomb and the Neighbors! Tickets are now available!