FivePoint Amphitheatre | Irvine, California
This summer calls for a monumental heavy metal show where you can let loose, bang your head like there's no tomorrow, and give you post-concert depression because the show is that incredible! Look no further because heavy metal legends Five Finger Death Punch and Megadeth bring you an adrenaline-filled metal show that you and your peers will talk about for ages! On Wednesday, 24th August 2022, Five Finger Death Punch, Megadeth, and their special guest, The Hu, will tear up the stage at FivePoint Amphitheater in Irvine, California! Get your tickets now, and don't miss this most exhilarating metal show of the season!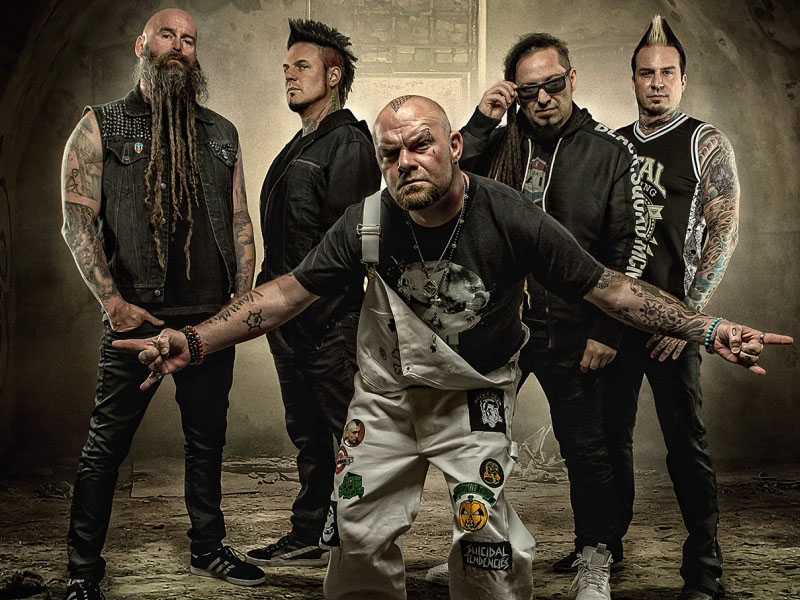 Five Finger Death Punch (5FDP) is one of the most successful heavy metal acts in modern music. Later this year, the band is slated to release their newest record, Afterlife. The predecessor, the 2020 album F8, topped the rock charts upon its debut and entered the top 10 charts in several countries, including the U.S., Canada, Australia, the U.K., Sweden, Germany, and many more. The album's singles, "Inside Out," "A Little Bit Off," "Living Dream," and "Darkness Settles In," were all number 1 hits, making 5FDP one of two bands with most consecutive number 1's on Billboard's Mainstream Rock Airplay chart. 5FDP is also an incredible act to watch live due to their high-energy sets. From 2018 to 2020, the band has reportedly sold over 1 million tickets.
Megadeth is at the top of the heavy metal food chain, next to monumental acts like Metallica, Slayer, and Anthrax. Megadeth is close to celebrating their four decades in the music industry, but the band shows no sign of slowing down anytime soon. As one of the most respected and influential acts, Megadeth is one of those must-see-before-you-die bands. Their influence and legacy on the industry are unprecedented, and their music is timeless. Even though Megadeth is beloved by the underground metal scene, they are one of the most commercially successful metal acts. They have sold over 38 million records worldwide. Their song "Dystopia" earned them a Grammy Award for Best Metal Performance. Moreover, they have been nominated 12 times for the Grammy Awards for Best Metal Performance and Best Hard Rock/Metal Performance categories. This year, the band is expected to release their 16 studio album, The Sick, the Dying… and the Dead.