FivePoint Amphitheatre | Irvine, California
Ahrrr! Ye Salty Dogs, time to grab us a Guinness, and throw a wee leprechaun across the bar! Flogging Molly and The Interrupters co-headline, and trash, the FivePoint Amphitheatre on Saturday, September 24th 2022 plus, special guests The Vandals and The Skints are set to open the mayhem. Grab some tickets and come along to a show so fecking good you probably won't remember, and if ye gets any strange text messages the next day, it's yer own damn fault for not goin' home with them!!!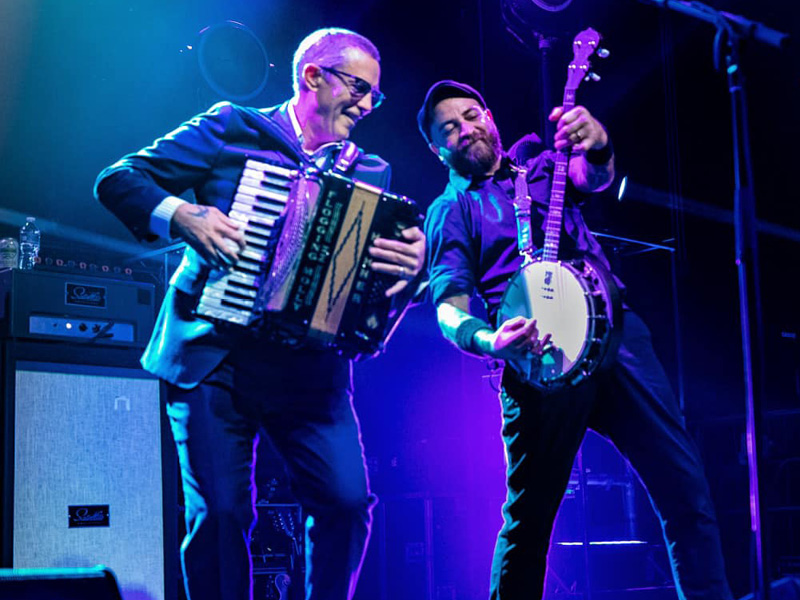 The Irish American seven-piece, boisterous sea-shanty, Celtic punk band from Los Angeles, Flogging Molly is led by Irish singer and guitarist Dave King, along with band members singer, violinist, and whistler Bridget Regan, singer and guitarist Dennis Casey, accordion and concertina player Matt Hensley, singer and bassist Nathen Maxwell, singer, banjo, mandolin and guitarist Spencer Swain, and drummer Mike Alonso. The band released the album, Life Is Good, in 2017, charting at number 69 on the Billboard 200, number 13 on the Top Rock Albums and number 8 on the Top Alternative album's charts.
The Ska punk band from Los Angeles, California, The Interrupters is led by singer Aimee Interrupter, along with band members drummer Jesse Bivona, bassist Justin Bivona, and guitarist Kevin Bivona. The band were nominated for 'Best International Breakthrough Act,' in 2019. They have released three albums, with the latest, Fight the Good Fight, being released in 2018, coming in at number 141 on the Billboard 200 and number 2 on the independent albums charts, and the lead single, "She's Kerosene", peaked at number 4 on Billboard's Alternative Songs chart.
Notice: No Leprechauns were harmed in the making of this advert, please don't throw Leprechauns, it's not cool, and it makes them angry.