FivePoint Amphitheatre | Irvine, California
There is nothing like watching 80s rock bands live, but there is one special band that does it better than the rest. Yup, you guessed it, Foreigner. Their shows are unquestionably the best in the world and this time they have teamed up with Loverboy to perform live at FivePoint Amphitheatre on August 21st 2023. It goes without saying, but star power of this magnitude doesn't come around very often and when it does, it isn't available for long, so don't delay – grab your tickets right now and get ready for one of the best shows of the year.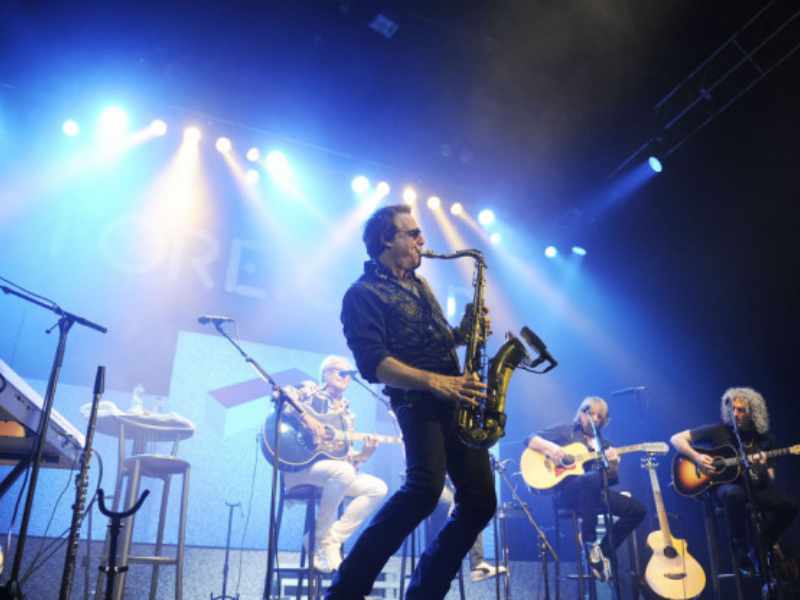 It is a sad day indeed, Foreigner has announced their Farewell Tour which means it will be their last time on tour, but that also means, you have one last chance to experience their sheer glory on stage. From their inception in the late 70s, the band has captivated audiences around the world with hits such as 'I Want To Know What Love Is', 'Cold As Ice', 'Hot Blooded', 'Juke Box Hero'' 'Urgent' and so much more. Their showmanship on stage is unparalleled and as a matter of fact the leader and founder of Foreigner, Mick Jones has said, 'We will be presenting a show that I know will have the same enthusiasm as our very first appearance'.
Keeping with their tradition, Foreigner will also have a choir opening their show with Pitch Perfect style renditions of rock songs and if that wasn't enough, they have also announced Loveryboy as special guest. This super-duper jam packed show will be a delight for the senses, but you already knew that, right? Of course, you did, because you're a real fan.
If it isn't obvious already, it really should be, this show will be one for the history books and will be talked about for many years to come, but tickets will not be around for long. Be part of history by securing your place right here and now.