FivePoint Amphitheatre | Irvine, California
The multi-platinum band Goo Goo Dolls is teaming up with the rock band O.A.R. to give fans one of the best concert experiences this fall! Catch the bands' back-to-back performance this September 6, Wednesday, at Irvine, California's FivePoint Amphitheatre. If you want to experience the 90s and 2000s rock music all over again, this is the ultimate show for you. These authorities in the genre will perform their combined hits, including "Iris," "Name," "Shattered," "Love and Memories," and many others. Reserve your tickets as early as today because this is the concert any alternative rock lovers would not let Slide away! See what we did there? Regardless of whether you get that reference, the "Get Tickets" link button awaits your ticket purchase. Hurry! Only a few tickets are left.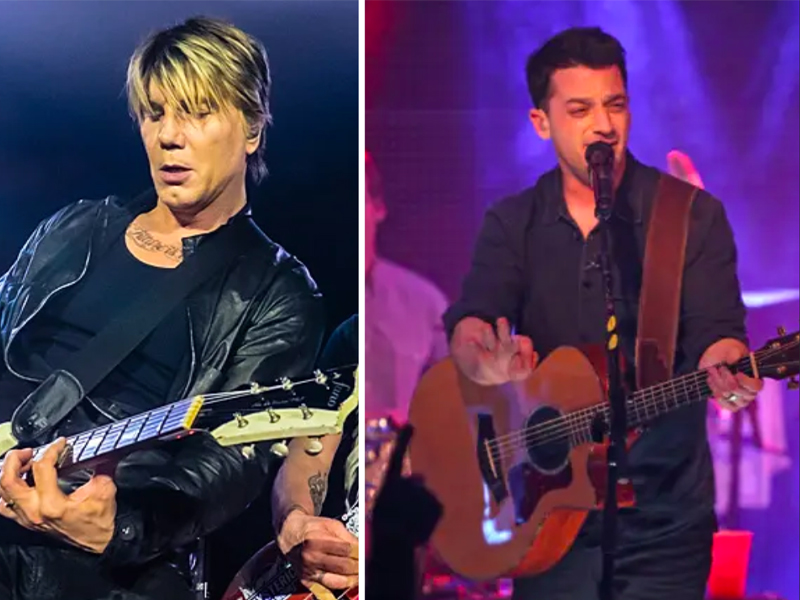 The Goo Goo Dolls is an American rock band formed in 1986 in Buffalo, New York. The band was established by lead vocalist and guitarist John Rzeznik, bassist and backing vocalist Robby Takac, and drummer George Tutuska. The band has had 19 top-ten singles on various charts and has sold over 10 million albums worldwide. The Goo Goo Dolls have been a staple of the rock music scene since their formation in 1986. They have released a total of 11 studio albums, with their most recent being "Chaos in Bloom." Their most successful album was "Dizzy Up the Girl," released in 1998, which spawned the hit singles "Iris" and "Slide." They have been praised for their melodic, heartfelt songwriting and their ability to craft catchy, radio-friendly singles. Their music has been described as a mix of alternative rock, power pop, and adult contemporary. The Goo Goo Dolls have been a major influence on many modern rock bands and have been cited as an influence by artists such as Fall Out Boy, Paramore, and All Time Low. They have also been credited with helping to bring alternative rock into the mainstream.
On the other hand, O.A.R. (Of A Revolution) is an American rock band from Rockville, Maryland. Lead vocalist/guitarist Marc Roberge leads the band along with drummer Chris Culos, guitarist Richard On, bassist Benj Gershman, and guitarist Jerry DePizzo. O.A.R. has been making music since 1996 when the band members were still in high school. Since then, they have released nine studio albums, two live albums, and several EPs. Their music is a mix of rock, reggae, folk, and pop, and their lyrics often focus on themes of love, life, and relationships. The band has had several hit singles, including "That Was a Crazy Game of Poker," "Love and Memories," and "Shattered (Turn the Car Around)." They have also had several successful tours, including the "Rain or Shine" tour in 2008 and the "Just Like Paradise" tour in 2011.
Experience rock with these legendary acts as they heat up the FivePoint Amphitheatre in Irvine, California, on Wednesday, September 6, 2023. Mark your calendars. This concert is going to be electric!