FivePoint Amphitheatre | Irvine, California
Take your chance to experience the enigmatic country music prowess of Hank Williams Jr. and the Old Crow Medicine Show at the FivePoint Amphitheatre on July 21! These dynamic headliners will be performing timeless and contemporary classic hits and some of their newer songs, sure to keep you singing and dancing all night long. Hank's "Rich White Honky Blues" is surely going to fire up the stage, combined with Old Crow's uplifting and electric "Paint This Town." Expect the best country music you will ever hear. Enjoy the summer weather from the outdoor amphitheater as you take in the incredible music from two of the most popular acts in country music today. Get your tickets now before they sell out!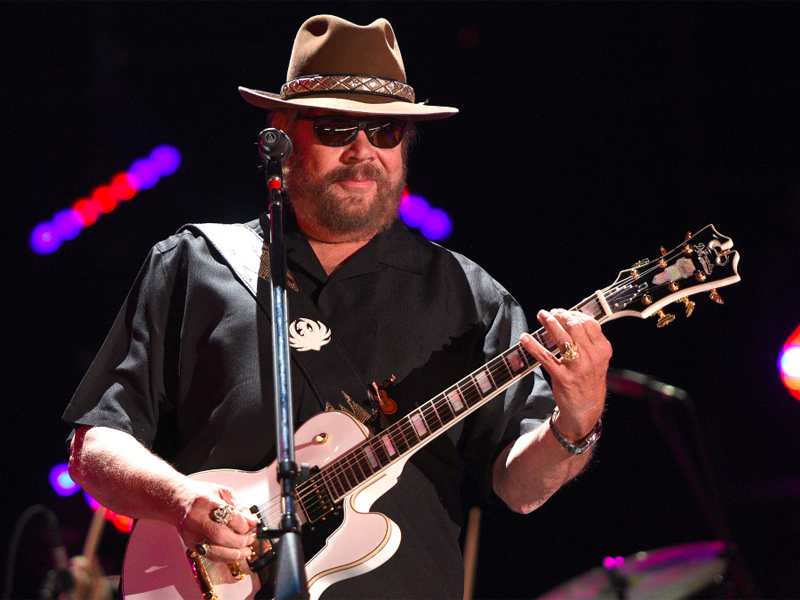 Hank Williams Jr. is one of the most iconic and influential country music artists of all time. He is known for his unique fusion of country, blues, and rock, as well as his passionate, often raucous performances. Williams Jr. released his first single, "Long Gone Lonesome Blues," in 1964. Throughout his career, Williams Jr. has had numerous hits, such as "Family Tradition," "All My Rowdy Friends (Have Settled Down)," and "A Country Boy Can Survive." He has also worked with some of the greatest names in country music, including Willie Nelson, Johnny Cash, and Waylon Jennings. He is a living legend in the country music genre. His unique blend of styles and his passionate performances have earned him the admiration of both fans and critics alike. He has shaped the sound of country music for generations, and his influence will continue to be felt for years to come.
Old Crow Medicine Show is an Americana band from Nashville, Tennessee, whose musical style consists of old-time music, bluegrass, country, folk, and blues. Formed in 1998, the band is composed of Ketch Secor, Critter Fuqua, Chance McCoy, Kevin Hayes, Morgan Jahnig, Gabe Witcher, and Gill Landry. Old Crow Medicine Show has achieved commercial success and critical acclaim, particularly for their song "Wagon Wheel," which was certified 4x Platinum in the United States and became a top 5 single in the UK. They have released seven studio albums, including their debut album "Trans:mission" and their most recent album "Paint this Town." The band's sound is a unique blend of old-time music, bluegrass, country, folk, and blues. They are known for their uplifting and energetic live performances, which feature a mix of traditional and original tunes. Old Crow Medicine Show has been praised for their ability to recreate the sounds of traditional folk and bluegrass music while still maintaining a modern edge, and they have been credited with helping to revive the popularity of traditional American music. They have been nominated for five Grammy Awards, including Best Folk Album for their 2013 album "Remedy." Additionally, they have been nominated for multiple American Music Awards, including Best Country Group/Duo, in 2013 and 2014.
Do not miss the legendary concert of Hank Williams Jr. & Old Crow Medicine Show at the FivePoint Amphitheatre on Friday, July 21. Mark your calendars and get tickets now!