FivePoint Amphitheatre | Irvine, California
When Janet Jackson brings her Together Again Tour to the Five Point Amphitheatre on June 9, 2023, it will be the most life-altering night of your entire life. Having Ludacris on hand as the five time Grammy winner's special guest amps up the excitement of the show even more. The Together Again Tour celebrates Janet's 50th year in the music industry, a feat all on its own, as well as celebrating 25 years of the album, The Velvet Rope, and 30 years of the album, Janet. Grab some tickets and get ready for an epic milestone of a gig!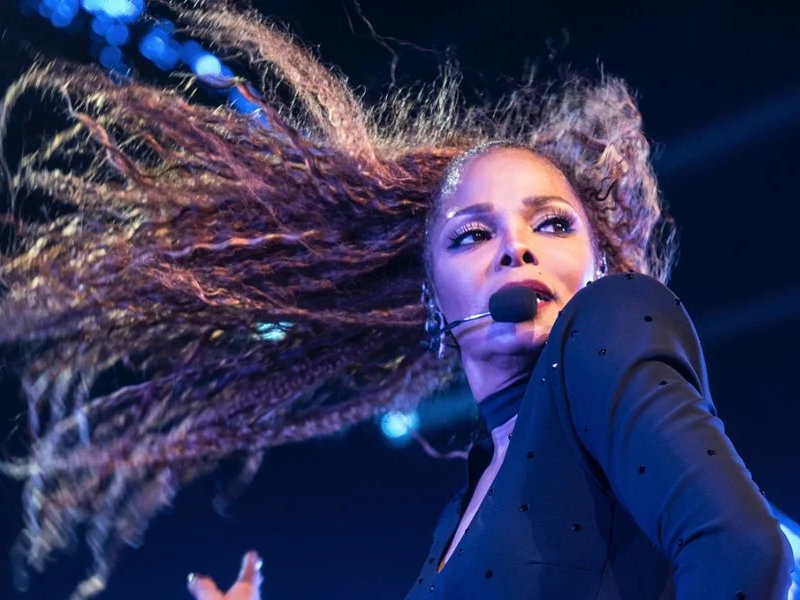 Janet Jackson is getting back into the touring game with the release of her "Together Again" tour, marking her return to the road after a four-year hiatus, the tour celebrates her seminal albums, The Velvet Rope and Janet, and will also feature some new material and her greatest hits.
Her edgy live shows, political activism, and innovative music have made her a household name. She helped put MTV on the map with ground-breaking music and choreography, which opened doors for women and people of color in the music industry. Many young people look up to her because of the socially conscious and personally revealing lyrics that have made her famous.
Jackson has sold over 100 million records, making her one of the best-selling artists of all time. She has quite a discography with hits like "Nasty," "Rhythm Nation," "That's the Way Love Goes," "Together Again," and "All for You." She has the most top ten singles on the US Billboard Hot 100 chart of all time, with a staggering 18 singles, she is also the only artist in chart history to have seven commercial singles from one album reach the top five, all from Rhythm Nation 1814.
In 2008, she was ranked number 7 on Billboard's Hot 100 list of the top artists of all time, and in 2010, she was ranked number 5 on the publication's "Top 50 R&B/Hip-Hop Artists of the Past 25 Years" list. After Madonna, the magazine ranked her as 2016's second most successful dance club artist in its December issue. She is one of the most decorated musicians of all time, having won five Grammys, eleven Billboard Music Awards, eleven American Music Awards, a star on the Hollywood Walk of Fame, and eight Guinness World Records. 2019 marked her induction into the Rock and Roll Hall of Fame.