FivePoint Amphitheatre | Irvine, California
A night of masked mischief and mayhem awaits you, at the Knotfest Roadshow! Your hosts for the evening, heavy metal and dark carnival pioneers, Slipknot, will be joined by the heavy metal band, Ice Nine Kills, and the metalcore band Crown the Empire, all at the FivePoint Amphitheatre on Friday, October 7th 2022. Get your tickets to the dark carnival here and get ready for the ultimate Rocktober event of the year!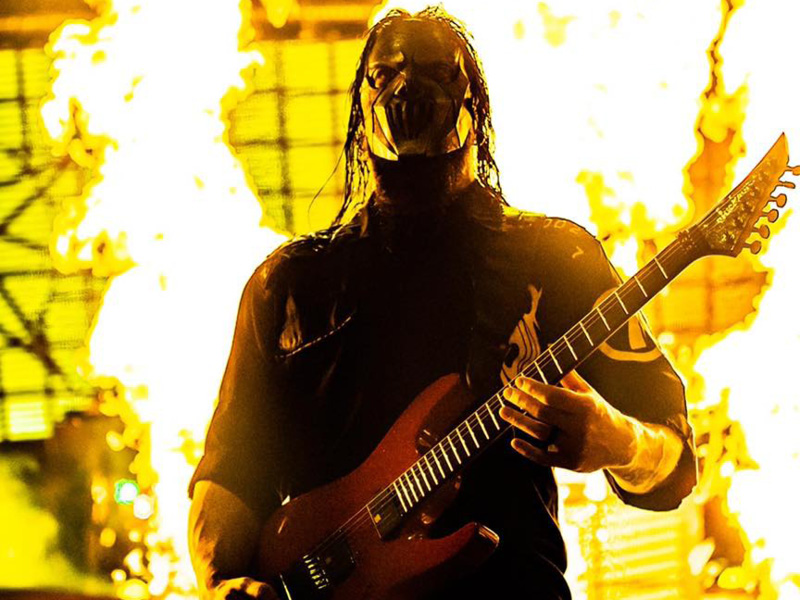 The third leg of the world's only traveling heavy metal music and counterculture experience is now on, brought to you by the multi-platinum sonic phenomenon, Slipknot. Last November, the band released the song, "The Chapeltown Rag," marking their first new music since 2019, when they dropped their most recent album, We Are Not Your Kind. The band have frequently teased the new album during the Roadshow and as it is set to drop sometime over the summer, this third leg is likely to feature that new album quite heavily.
The Horror-flick inspired "Theatrecore" band, Ice Nine Kills, are from Boston, Massachusetts. They released their sixth studio album, and biggest commercially successful album, The Silver Scream 2: Welcome to Horrorwood, in October 2021, peaking at number 18 on the Billboard 200 and number 1 on the Hard Rock Albums chart with Blabbermouth.net describing the album as "decadent, devious, and fiercely insane, with sardonic wit to spare."
With one EP and four albums, Crown the Empire, have blazed a post-hardcore lane right out of Dallas, Texas into the big world of rock, but the band have stayed true to their home state, releasing the acoustic compilation album, 07102010, to commemorate the 10-year anniversary of the band's first show at Compass Church in Colleyville, Texas. They released their latest album of new music, Sudden Sky, back in July 2019 charting at number 15 on the Top Alternative Albums and number 13 on the Top Hard Rock Albums charts.