FivePoint Amphitheatre | Irvine, California
Salute the Fourth with the ultimate celebration of one of the greatest bands ever. Pacific Symphony conducted by Albert-George Schram and joined by Windbourne present; a July 4 Spectacular, plus, The Music of Queen at FivePoint Amphitheatre on Monday, July 4th 2022. Grab some tickets and come enjoy a night filled with the classic hits of Queen performed as you've never heard them before. The High-energy band and vocalists Windborne are backed by Pacific Symphony and perform hits such as "Bohemian Rhapsody," "We Are the Champions," "Killer Queen," "Crazy Little Thing Called Love," "Another One Bites the Dust" and many more. A memorable evening complete spectacular Fourth of July fireworks!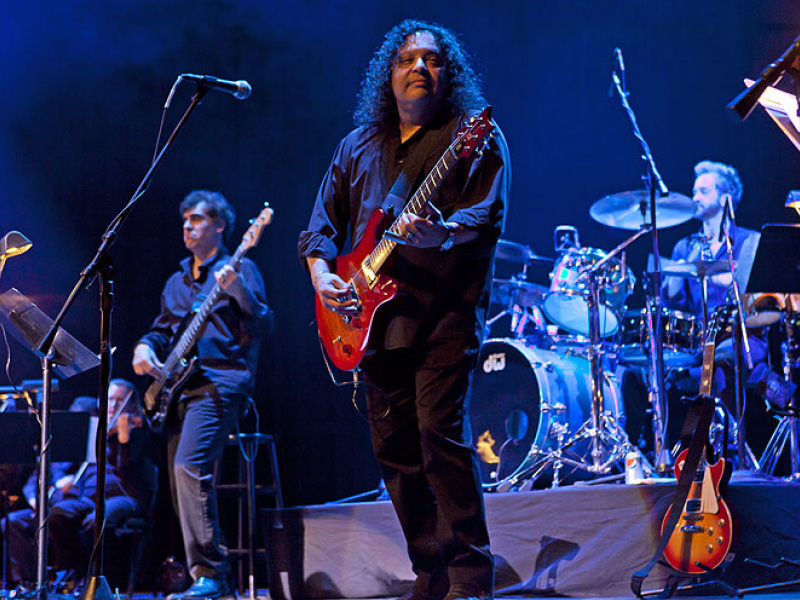 The nights program includes:
BUCK: Festival Overture on the American National Air (The Star Spangled Banner)
WILLIAMS: Liberty Fanfare
HAYMAN: Servicemen on Parade
SOUSA: Liberty Bell March
WARD: "America the Beautiful"
HEALEY: Saints!!!
BERLIN: "God Bless America"
– INTERMISSION –
The Music of Queen
Pacific Symphony was founded in 1978 as a collaboration between California State University, Fullerton (CSUF), and North Orange County community leaders led by Marcy Mulville, they performed their first concerts at Fullerton's Plummer Auditorium as the Pacific Chamber Orchestra, under the baton of then‑CSUF orchestra conductor Keith Clark. By 1980 the Symphony had expanded its size and changed its name to Pacific Symphony Orchestra. It is now led by Music Director Carl St.Clair, and has been the resident orchestra of the Renée and Henry Segerstrom Concert Hall for over a decade. The Symphony is the largest orchestra formed in the U.S. in the last 50 years and is recognized as an outstanding ensemble making strides on both the national and international scene, as well as in its own community of Orange County.
Windborne Productions, Inc. began in 1990 to work in both Television and films. The founder of Windborne, Brent Havens, has been writing music for television, theatrical movies, music libraries and industrial productions since as far back as 1980. Their first live production of classic rock music with orchestra was in late 1995, The Music of Led Zeppelin. Now Windborne personnel travel the world touring The Music of Led Zeppelin, Pink Floyd, The Eagles, The Doors, Queen, Michael Jackson, The Who, U2, Whitney Houston, the Rolling Stones and Journey with orchestras great and small.