FivePoint Amphitheatre | Irvine, California
All things go hard rock for the Rockzilla Tour, featuring co-headlinig bands Falling in Reverse, and Papa Roach, along with special guests Hollywood Undead and Bad Wolves, all at FivePoint Amphitheatre on Tuesday, August 23rd 2022. It's like Roctober has come two months early! Grab some tickets and get ready, as these giants of rock are going to step all over you! Both headliners have brand-new music out, Papa Roach's latest album, Ego Trip, dropped in April. Meanwhile, Falling In Reverse, released the first single, "Zombified," off of their upcoming Neon Zombie EP in January.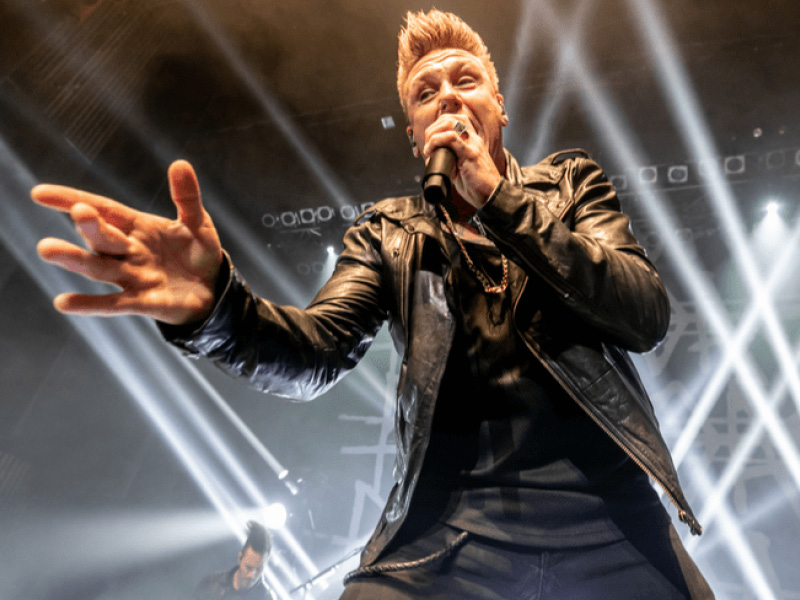 Emerging in the mid 90s, the two-time Grammy Nominated and Platinum selling Papa Roach found mainstream success with the release of their sophomore album, Infest, which they celebrated the 20th anniversary in2020. The album went triple platinum with the chart-topper single, "Last Resort". Decades later, Papa Roach is still bringing hard rock to the masses.
Lead singer Ronnie Radke formed Vegas-based rock band Falling in Reverse while incarcerated, meeting with bandmates during visiting hours and spending his downtime writing. The band features a blend of pop and metalcore styles, with lyrics inspired by personal experiences, they built a solid reputation by becoming a mainstay on the Warped Tours, and their latest single, "Zombified" hit number 1 on Billboard's Hot Hard Rock Songs Chart.
Rap rock band Hollywood Undead found fame in 2008 with the release of Swan Songs, insisting that their lyrics wouldn't be censored by the label. The album would eventually go platinum, and they've since released a string of albums in their trademark industrial hip-hop style. With their latest single "Wild In These Streets," embracing their rise from the wild streets of Los Angeles, arranged in a clever lyric-driven ode to a time when the band were running "Wild In These Streets".
The breakout cover performance of the Cranberries' hit "Zombie" launched Bad Wolves onto the heavy metal scene in 2017. The Los Angeles-based band went on to top the Billboard Mainstream Rock charts with the release of three studio albums.