FivePoint Amphitheatre | Irvine, California
Latin hip-hop music fans in Irvine, California, are in for an exciting summer because Mexican rap sensation Santa Fe Klan is coming to perform at the FivePoint Amphitheatre on Saturday, 30th July 2022! This year, Santa Fe Klan embarks on the Mar Y Tierra Tour and brings it to the States side! Fans can anticipate the Latin rapper to perform his massive hits, "Cuidando El Territorio," "Te Ire A Buscar," "Debo Entender," and "Por Me Mexico." The tour is also to support his latest album, Santa Cumbia, as well as his newly-released single, "May Y Tierra." If Latin hip-hop music is your jam, you better score your tickets now!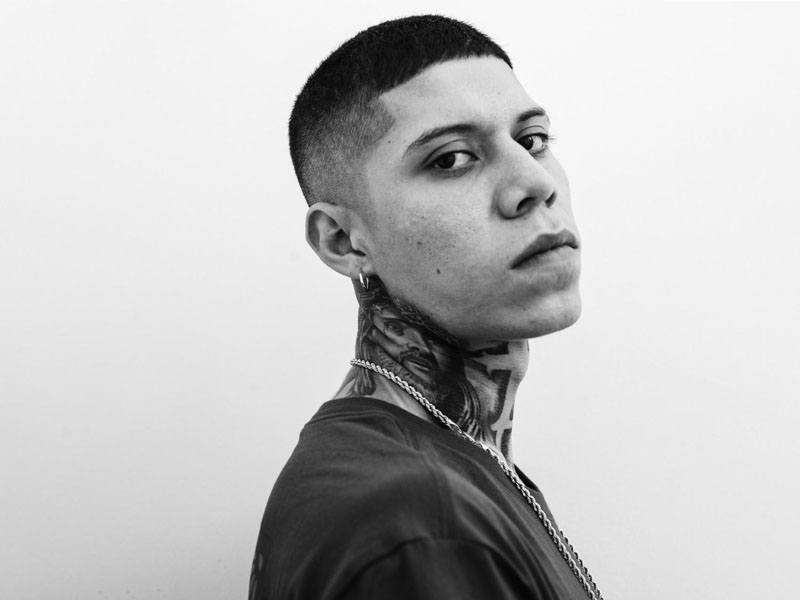 Santa Fe Klan is the stage name of Mexican rapper Angel Jair Quezada Jasso. The singer and rapper was born and raised in Guanajuato City in Central Mexico. He lived in a small town called Santa Fe, which inspired his stage name. Santa Fe Klan's music style blends rap with traditional and folkloric Colombian dance music called cumbia.
Santa Fe Klan first dabbled in music at an early age. With his parents' support, he was able to write and record his first songs at 13 years old. By age 14, he built his own home-based music studio.
Later, he moved to Guadalajara to pursue his music and had a brief stint with Alxada Records, a music label known to promote Mexican hip-hop. Santa Fe became known for his collaboration singles, such as "Gallo De Pelea," with Akwid and Neto Pena, and "Grandes Ligas," with Snoop Dogg and Lupillo Rivera.
His latest album, Santa Cumbia, was written and recorded during the height of the pandemic lockdown period. He dabbled with the Colombian accordion and created new songs while paying homage to the music he listened to as a child. Santa Cumbia features notable singles, "Luna Y Mar," "Vuelve," and "Maria."
In 2021, he released a track called "Cuidando El Territorio" with Caliber 50 and Beto Sierra. The song quickly became viral and garnered millions of streams online.
If you want to see Santa Fe Klan perform live, you better grab your tickets fast because this show is bound to be jam-packed!