FivePoint Amphitheatre | Irvine, California
Get ready to rock your summer to, Summer Gods: 25 Years in the Blind from Third Eye Blind with Taking Back Sunday and Hockey Dad at FivePoint Amphitheatre on Saturday, August 13th 2022. This is the very last stop on the Third Eye Blind 25 year celebration tour, so get your tickets now, it really is your last chance! "Twenty-five years of Third Eye Blind finds us feeling glorious, as if everything is coming into deeper focus," says Stephan Jenkins. Third Eye Blind will be playing all their hits, all the songs that mean the most to them and all the songs you, the fans, want to hear.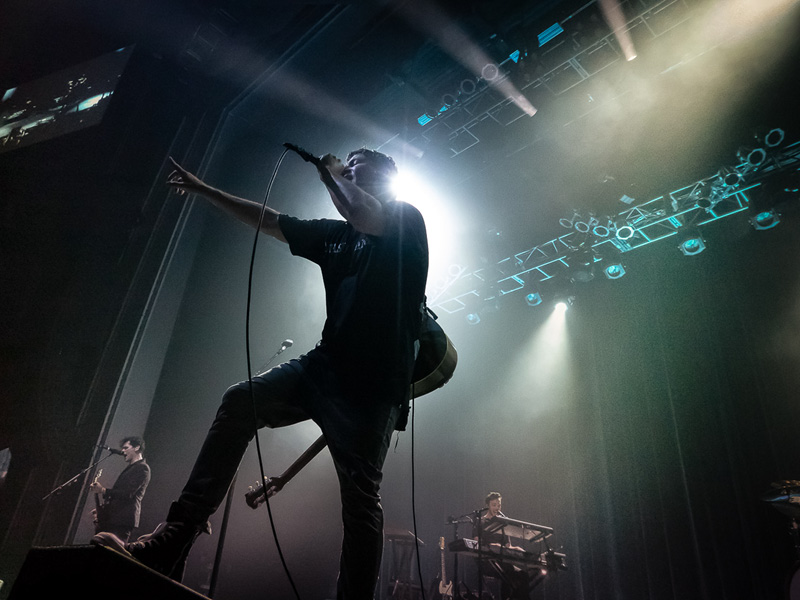 "The Summer Gods tour always means to us outdoors in warm nights, music and collective joy. In that spirit, it is a treat to make it a whole day of music." says Third Eye Blind lead singer, Stephan Jenkins. "We have been wanting to tour with Taking Back Sunday for several years now, and Hockey Dad is essential listening on all of our playlists. It's serendipitous that they will be able to join on the Third Eye Blind's 25th anniversary. Twenty-five years prompts us to take stock of ourselves, so everyone should expect a comprehensive set list with all of the songs that meant the most to our fans from the last 25 years, as well as songs that are inspiring us now." Now, head on over to their Facebook and vote for your favorite songs to hear on tour.
Last year, Third Eye Blind released their seventh studio album, Our Bande Apart. Taking Back Sunday released a compilation album, Twenty, to celebrate their 20th anniversary, and Hockey Dad's most recent LP, Brain Candy, came out in 2020.
A portion of proceeds from each ticket will go to SeaTrees, an organization that Third Eye Blind has teamed with to help restore the kelp ecosystem off the coast of California.