FivePoint Amphitheatre | Irvine, California
On September 2, 2023, Weezer will headline FivePoint Amphitheatre as part of their "Indie Rock Roadtrip" tour with Spoon and White Reaper as support. You'll have the time of your life as these titans carry you away on the roller coaster ride of a lifetime. You really can't afford to miss out on this once-in-a-lifetime event, but you will if you don't act now. Simply clicking the "Get Tickets" button will take you to the best place to choose your spot and grab your tickets, so there is really no reason to delay. Do it right now.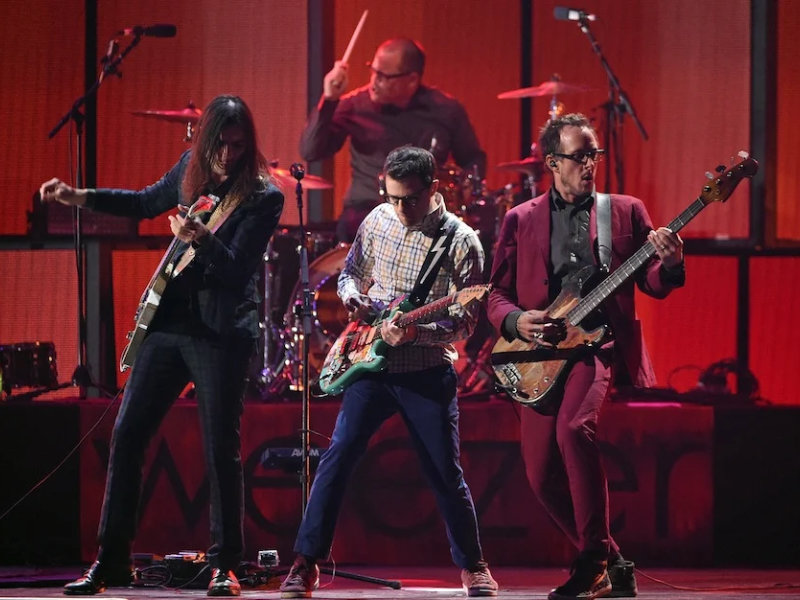 Nothing will compare to the amazing time you will have when you experience this awesome concert – that is the power of Weezer and their special guests. Since 1992, they've been making music together, and the band's collective oddness is what gives each of their songs its remarkable freshness. Sales of just under 40 million albums worldwide and over 10 million in the United States alone can be attributed to this nerdiness.
The announcement of their "Indie Rock Roadtrip" has caused a flurry of excitement among their fan base. Songs like "I Just Threw Out the Love of My Dream," "Say It Ain't So," "Only in Dreams," "My Name Is Jonas," and "The World Has Turned and Left Me Here" will be performed, along with some of the band's lesser-known material. You will be on the edge of your seat from the first second to the last. Prepare to have your mind blown and create memories that will last a lifetime.
We know you're itching to get your hands on tickets to this, the most incredible performance you'll ever witness. Have no fear; you've come to the right place. To guarantee your spot at this once-in-a-lifetime event, click "Get Tickets" and complete the quick checkout process.