FivePoint Amphitheatre | Irvine, California
When the Zac Brown Band and King Calaway bring their "From the Fire Tour" to Five Point Amphitheatre on October 20, 2023, you can be sure that the boundaries will be tested to the breaking point and beyond. You're in for a fiery night, and one of the best of your life, as The Band's signature southern rock sound takes center stage. So get some tickets here for another exceptional tour, and the band's 10th North American Tour coming right on the heels of their latest album, the deluxe edition of "The Comeback", featuring re-recorded songs with Blake Shelton, James Taylor and Jimmy Buffett.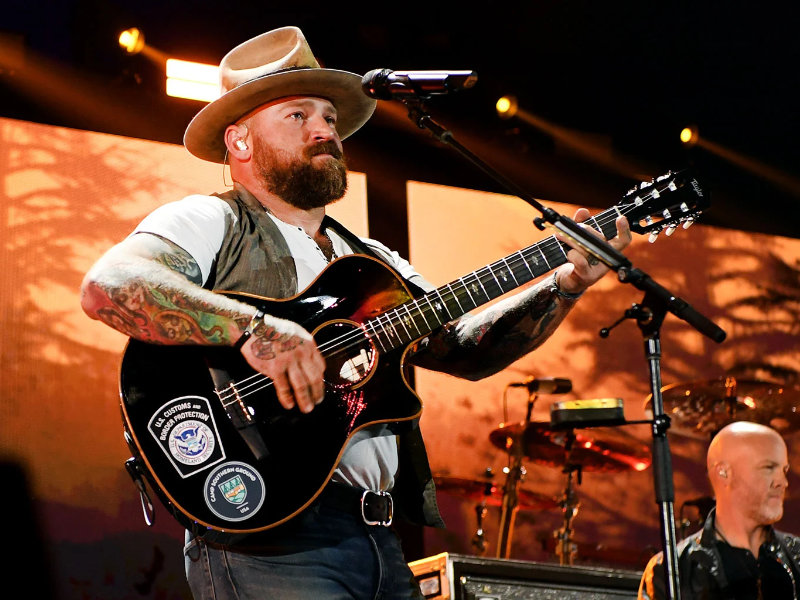 The all American Country group formed by lead singer and guitarist, Zac Brown, was born in Atlanta, Georgia. The rest of the band cosists of a slew of talented musicians: fiddler Jimmy De Martini, guitarist John Driskell Hopkins, bassist Coy Bowles, drummer Chris Fryar, keyboardist, percussionist and guitarist Clay Cook, newest member, mandolinist and steel guitarist Caroline Jones, and percussionists Daniel de los Reyes and Matt Mangano.
The Zac Brown Band's extensive discography includes seven studio albums, two live albums, an unbeatable greatest hits album, and two EP's. The band have placed 14 singles at the top of Billboard's Country Airplay and Hot Country Songs charts, with their first album, The Foundation, having gone triple platinum, and their subsequent albums, You Get What You Give, and Uncaged, both becoming certified platinum by the RIAA. Alan Jackson, Jimmy Buffett, Kid Rock, Jason Mraz, Dave Grohl, Chris Cornell, Brandi Carlile, and Avicii are among the musicians they've collaborated with.
The band published The Comeback in 2021. Featuring the single, "Same Boat", the band's first number one since 2016's "Beautiful Drug" and their 14th overall. A deluxe edition of the album was published in September 2022 and included duets by Blake Shelton, Ingrid Andress, Cody Johnson, and Jimmy Buffett. Caroline Jones joined the band on November 3, 2022, after opening for and touring with them since 2017.