FivePoint Amphitheatre | Irvine, California
As with many bands, NYC-based sibling trio AJR suffered during the COVID-19 pandemic, having to cancel two tours. However, now they're ready to get back on the road to showcase tracks from their hit album OK Orchestra, and they're headed to FivePoint Amphitheatre on Sunday 19th June 2022! The boys are known for their huge summer tunes like "Bummerland", "Way Less Sad", and "Bang!", and now fans will finally get to see all these tracks and more, live! And as always with the AJR boys, it's gonna be well worth the wait!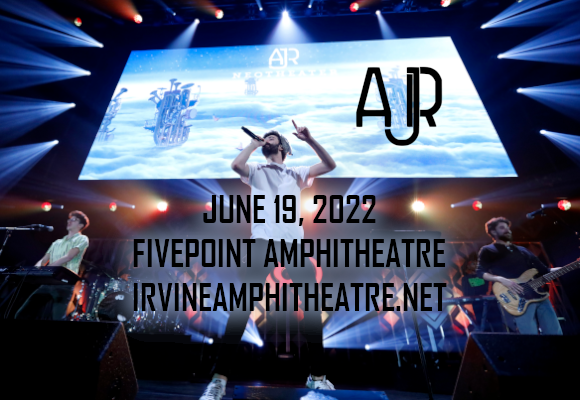 Making the case that talent is DEFINITELY a genetic thing, multi-instrumentalist brothers Adam, Jack and Ryan Met started AJR in 2005, when they decided to take their living room jam sessions to the next level and set out to make a career from music. The road to stardom wasn't overnight for the siblings, who spent several years busking cover songs on the streets of New York City to develop a following. However, over the years they also began writing and record original material and when a video of their song "I'm Ready" was championed by Australian singer-songwriter Sia in 2012, a record deal followed. They released their debut album in 2015 and have since released three more studio albums. The band has found success both critically and commercially over the years, with two multi-platinum singles, four platinum singles, and one platinum album to date, as well as collaborations with stars including Ingrid Michaelson, Weezer's Rivers Cuomo, and Hayley Kiyoko. Their most recent album is 2021's OK Orchestra.