FivePoint Amphitheatre | Irvine, California
Dirty Heads rock FivePoint Amphitheatre on Saturday 23rd September 2023. Their unique mix of reggae, rock, and hip hop creates a satisfying experience for all in attendance. Get ready for an unforgettable night as these skilled musicians bring their contagious energy to the stage. Their one of a kind sound and lively performances have captivated fans since the early 2000s.
Don't be left out when everyone raves about Dirty Heads' electric performance. Grab your tickets now, and experience the exhilarating blend of styles that only Dirty Heads can offer. Trust us, this is a show that'll have everyone buzzing, and you'll want to be there for it! Be part of an incredible evening filled with good vibes, great tunes, and lasting memories. Join the party and make sure you're there to witness Dirty Heads' amazing performance firsthand!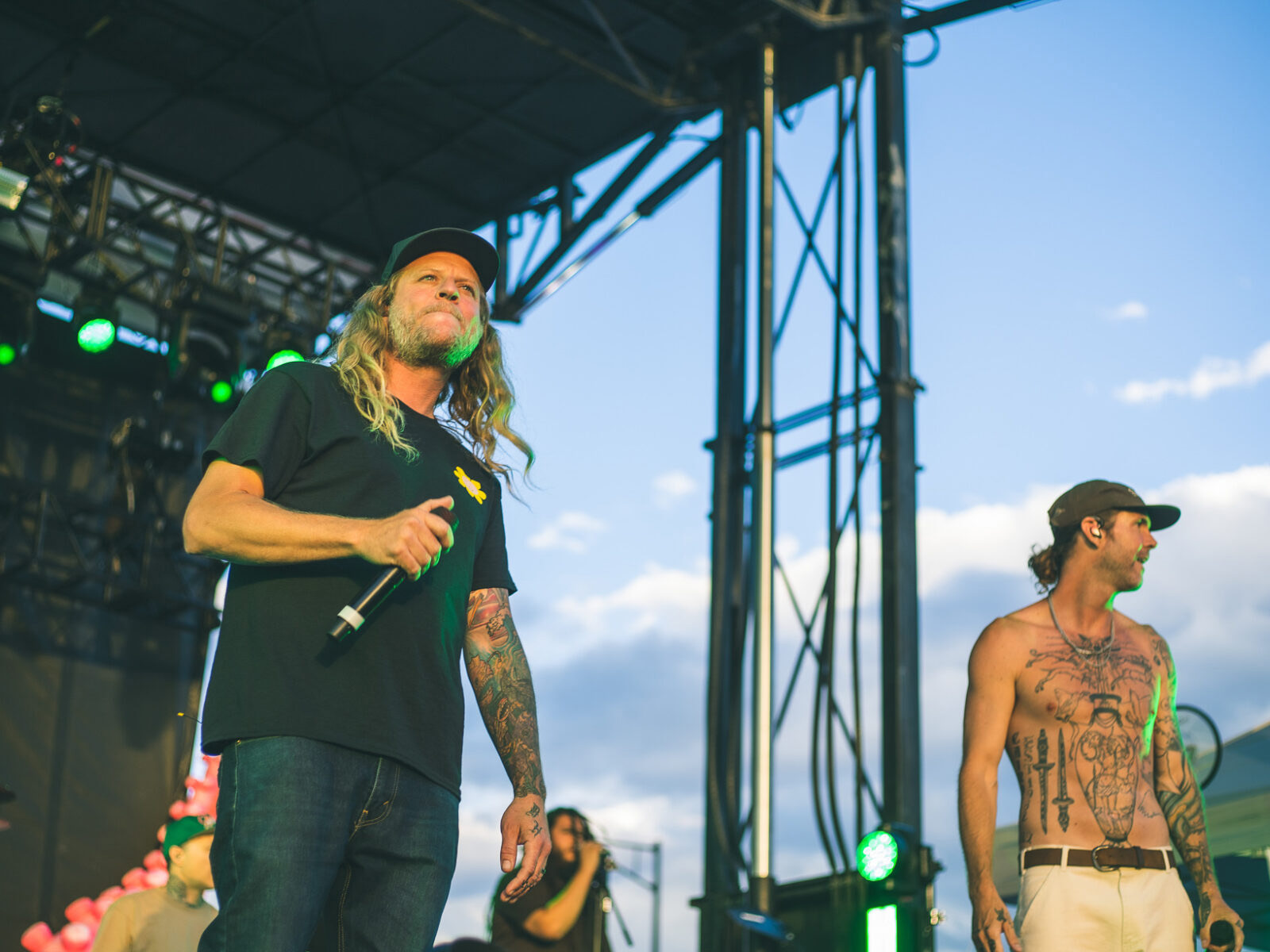 Formed in 2006, Dirty Heads is an American reggae-rock band from Huntington Beach, California. This remarkable group, led by vocalists Jared "Dirty J" Watson and Dustin "Duddy B" Bushnell, has been entrancing audiences with their infectious mix of reggae, rock, and hip-hop for over a decade. The current lineup also features percussionist Jon Olazabal, bassist David Foral, and drummer Matt Ochoa, each contributing to the band's unique sound.
With chart-topping hits and a loyal fanbase, Dirty Heads stand tall among reggae-rock's leading acts, which might be exactly why one of their hit singles is called Stand Tall. Their debut album, Any Port in a Storm (2008), displayed their diverse styles, while albums like Cabin by the Sea (2012) and Sound of Change (2014) reinforced their innovative appeal. The 2016 self titled album produced the hit That's All I Need, quickly becoming a fan anthem.
Dirty Heads have earned praise throughout their career, including Rolling Stone's "Best New Bands of 2010." Their captivating live shows secured them spots at renowned festivals like Bonnaroo, Lollapalooza, and Austin City Limits. They've also toured widely, headlining and supporting major acts like 311 and Sublime with Rome.
On Saturday, 23rd September 2023, FivePoint Amphitheatre will pulse with Dirty Heads' exhilarating sound. The evening promises a fantastic showcase of their diverse talents, from laid-back reggae grooves to energetic rock anthems. As they take the stage, fans can expect to be swept away by their magnetic charisma and powerful live act.
As anticipation grows for Dirty Heads at FivePoint Amphitheatre, it's clear: reggae-rock fans can't afford to miss this event. With a dynamic sound, captivating lyrics, and undeniable stage presence, Dirty Heads are set to deliver an unforgettable night of music and entertainment. Don't miss your chance to be part of this extraordinary event. You know you want their hit single Vacation stuck in your head for weeks on end again, don't you? Join the excitement, and be there dancing and singing along to your favorite tracks during a fantastic performance that will leave a lasting impression. Buy your tickets now before it's too late and prepare to be amazed by the incomparable Dirty Heads.