FivePoint Amphitheatre | Irvine, California
Riding on a highway! The Highway Desperado Tour with Jason Aldean, Mitchell Tenpenny, Corey Kent and Dee Jay Silver comes to FivePoint Amphitheatre on Friday, September 29th 2023. Come you lovely cowgirls, and boys… get ya tickets here and come see three – time ACM Artist of the year, Jason Aldean and his latest album, Macon, Georgia featuring the classic Country staple song, "Trouble with a Heartbreak" and the tidy resolution song, "That's What Tequila Does." Because that's how these things go. Jason has also been back in the studio, so expect some brand-new songs to drop during this tour.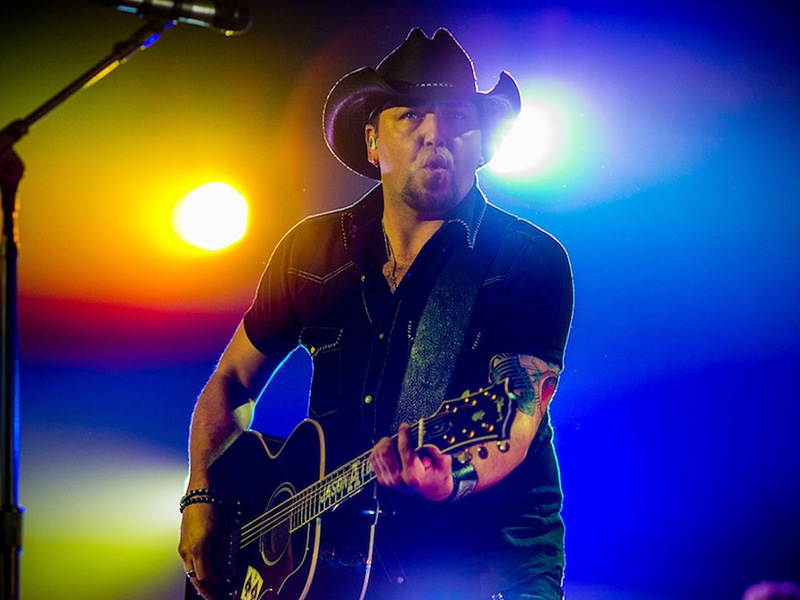 Jason Aldean, the current ACM "Artist of the Decade," has spent nearly 17 years at the top of his genre. During that time, he has witnessed trends come and go and even contributed to the creation of a few new ones. For example, he introduced mainstream country music to hard rock with his song Hicktown, hip-hop with Dirt Road Anthem, and R&B with Burnin' It Down. Additionally, Jason has had a significant impact on the charts, earning 27 Number Ones, and eight of Aldean's prior studio albums have received Gold or Platinum certification from the RIAA. He is the only Country act in history to have peaked at number one on the Billboard 200 four times, amassing fifteen billion streams and selling more than 20 million records in the process.
The entertainment industry is home to Mitchell Tenpenny's many skills, which include singer, composer, performer, and producer. Mitchell has changed the definition of what constitutes a breakout success in the country music industry since the release of his debut song, "Drunk Me." There have been 618 million on-demand streams of this number-one, double-platinum-certified single in the US alone. It is a song from his debut album, Telling All My Secrets, and at the time it helped him achieve the highest first-week sales of any major label country debut album. Since then, he has been nominated for the Academy of Country Music Awards and the CMT Awards.
The studio album "From the West" by Corey Kent was released in 2020; it collected over 3.5 million streams and served as a launchpad for the next phase of his career. Nearly 15 million streams have been made of his songs "Gold" and "Ain't My Day," which is a favorite of the audience. The single "There's Always Next Year" from Corey's sophomore album, 21 (which was released in December 2021), was included on numerous playlists on all major streaming services. Corey's single "Wild As Her" was published on March 4, 2022, and it swiftly rose to prominence.