FivePoint Amphitheatre | Irvine, California
Country legend Willie Nelson will be headlining the Outlaw Music Festival at FivePoint Amphitheatre in Irvine on Sunday, October 16th 2022 Willie will be joined by his two guitar playing sons, Lukas and Micah. Also performing at the festival are The Avett Brothers, Black Pumas, Larkin Poe, and Particle Kid. Grab some tickets and get ready for some good old Outlaw Country, plus, some brand-new tracks from the Nelson family in the form of Willie's 72nd studio album, A Beautiful Time.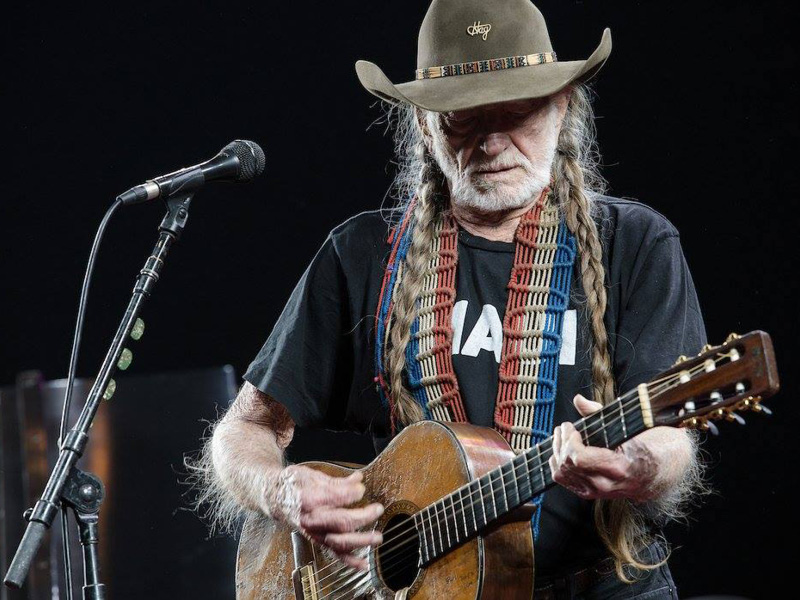 89-year-old country legend and Outlaw founding figure, Willie Nelson, released his 72nd solo studio album, A Beautiful Time, in April this year. It includes original songs by Nelson, as well as covers of the Beatles and Leonard Cohen. The album was reviewed by Stephen Thomas Erlewine at AllMusic praising its "earned wisdom and wry humor," concluding that "it's still a marvel to hear him find sustenance and surprises within his music." A Beautiful Time, charted at number 100 on the Billboard 200 and number 13 on the Top Country Albums charts.
The very first Outlaw Music Festival was held in Scranton, PA, way back in 2016 to a sold-out crowd, it has since been developed into one of the biggest touring country festivals sharing unforgettable music memories and unique vendor villages with local food, drinks and shopping in amphitheaters across the country. Featuring guest appearances by Robert Plant, Neil Young, Bob Dylan, Van Morrison, Eric Church, Bonnie Raitt, Luke Combs, Sheryl Crow, Sturgill Simpson, The Avett Brothers and many more
Singers, guitarists and pianists, Scott and Seth Avett, are the Avett Brothers, along with bass and violinist Bob Crawford and cellist Joe Kwon, plus touring members, drummer Mike Marsh, fiddle player Tania Elizabeth, and pianist Bonnie Avett-Rini. The group released their latest project, and third in their Gleam series, The Gleam III, in August 2020.