FivePoint Amphitheatre | Irvine, California
Australia metalcore monsters are coming, and they mean business! Parkway Drive, the phenomenal heavy metal heroes from Byron Bay, is embarking on a brand new tour titled Monsters of Oz, and they're set to conquer 19 major cities all over America! This fall, the prolific platinum-selling quintet will make a coveted stop in Irvine, California, on Friday 6th, October 2023! Fans can look forward to a plethora of metalcore staples, such as "Carrion," "Prey," "Vice Grip," and "The Void." Apart from older hits, the band will also deliver new songs like "Glitch" and "Imperial Heretic" from their latest album, Darker Still! This 2023 commemorates their 23 years in the music industry. Having emerged in 2003, the band came a long way from a bunch of wave-surfing metal heads to one of Australia's most commercially successful music exports! Catch Parkway Drive at the FivePoint Amphitheatre by scoring your tickets now!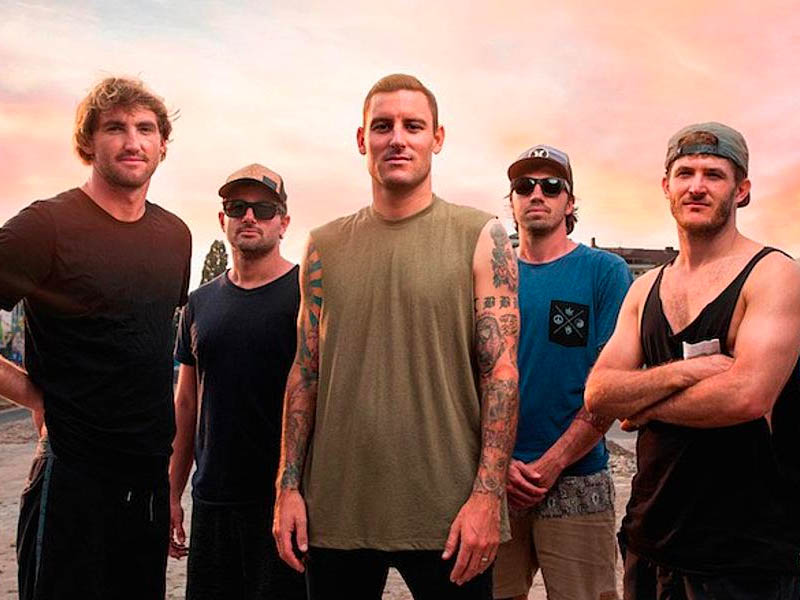 Last year, Byron Bay natives Parkway Drive released their seventh studio album, Darker Still. The 2022 record, released through Resist and Epitaph Records, topped the Australian charts and entered the charts in nine other countries. Critics praised the album for showcasing Parkway Drive's continuing evolution. Some critics even mentioned how the album benchmarked the band's longstanding influence on the heavy metal industry, "firmly cements them as key players in the future of heavy music on a global scale." The record spawned three fan favorites, including "Glitch," which entered Billboard's Mainstream Rock charts, peaking at number 26.
Darker Still is a follow-up to the band's string of chart-performing studio releases. In 2010, the band released their third studio effort, Deep Blue. It was the band's first record to enter the Billboard 200, peaking at number 39. Aside from the mainstream chart, the album also entered four other Billboard charts. Deep Blue won Parkway Drive their first ARIA Award for Best Hard Rock or Heavy Metal Album and AIR Award for Best Independent Hard Rock or Punk Album.
In 2015, the band released their first single to enter Billboard's Mainstream Rock Songs. "Vice Grip" peaked at number 19. Meanwhile, its album, Ire, topped Billboard's Top Hard Rock Albums and peaked at number 29 on the Billboard 200. After the success of its lead single, Ire spawned several more critically acclaimed hits, including "Crushed" and "The Sound of Violence."
Three years later, the band dropped their sixth studio album, Reverence. The album notably featured a more melodic sound and clean vocals compared to its predecessors. The album topped the Australian chart and entered the charts in 14 other countries, including the U.S. and U.K. The album featured two Billboard Mainstream rock hits, "The Void" and "Prey," peaking at numbers 18 and 27. Reverence later earned the band their latest accolade, an Aria Award for Best Hard Rock or Heavy Metal Album.
It's not every day that you can catch Australia's biggest heavy metal export on U.S. shores. If you want to experience the Monsters of Oz tour, you should hurry and secure tickets to Parkway Drive's show at the FivePoint Amphitheatre!