FivePoint Amphitheatre | Irvine, California
The revolution is LIVE, and is certain to be a show stopper! Shinedown, Papa Roach, and Spiritbox will be performing at FivePoint Amphitheatre on Sunday, October 15th, 2023 as part of Shinedown's autumn tour, The Revolutions Live! Join us for this monumental Rock Revolution! Do not delay; get your tickets immediately. Join Shinedown on their 2022 Revolution Live tour, which incorporates material from their Planet Zero album. You'll also get to jam out with Papa Roach as they prepare to promote Ego Trip, their latest album. Spiritbox, meantime, are sweeping the world by storm with their progressive metal sound. All right, ladies and gents, let's hear it for the Canadian rockers and their new single "The Void"! There will be no live broadcast of the revolution.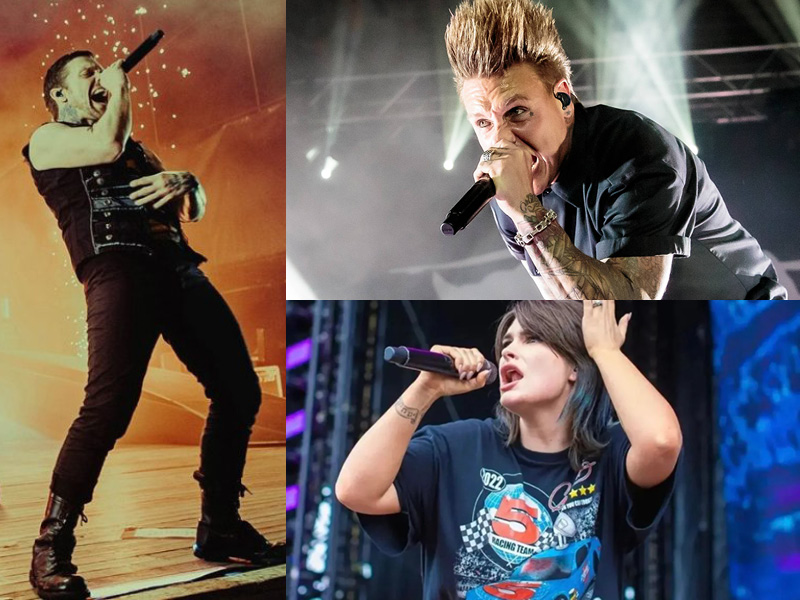 Planet Zero, Shinedown's seventh studio album, was released on July 1, 2022, and it will alter your life forever. It debuted at No. 1 on Billboard's Alternative Albums chart, No. 2 on Hard Rock Albums, and No. 3 on Rock Albums, as well as No. 4 on the UK Albums chart. When it comes to the Billboard Mainstream Rock charts, Shinedown has dominated with 18 number one singles and a 100% success rate. In June 2021, Billboard declared them the greatest of all-time mainstream rock artists, as the Mainstream Rock Chart celebrated its 40th anniversary. After the dissolution of his former band, Dreve, in 2001, guitarist Brent Smith formed Shinedown, the current lineup includes, Zach Myers on guitar, Eric Bass on bass, and Barry Kerch on drums.
Originating in the California town of Vacaville, Papa Roach, led by Jacoby Shaddix's thunderous vocals, emerged in 1993. Guitarist Jerry Horton tore it up, while drummer Dave Buckner kept the groove going until Tony Palermo took over in 2007. Will James played bass for a while until Tobin Esperance took over, and the group eventually added trombonist Ben Luther. The bands eleventh studio album, Ego Trip, was released on April 8, 2022, and it debuted at position 115 on the Billboard 200 and a very respectable position 6 on the Top Hard Rock Albums list. Their eighth and ninth number one singles on Billboard's Mainstream Rock Airplay chart were "No Apologies" and "Swerve," respectively. With their first top-five single "Last Resort" in 2000 and 24 more top-ten singles thereafter, the band has absolutely dominated the charts.
Let's hear it for the new kids on the heavy metal block, Spiritbox! The Eternal Blue Tour 2023 will be their very first headlining tour, and it will take them to 22 locations across North America. Their first album, Eternal Blue, quickly rose to the top of the charts. Victoria, British Columbia's Spiritbox is ready to shake your world with their raging metal sound. Mike Stringer, a six-string shredder, and Courtney LaPlante, a vocal vixen, formed the formidable Spiritbox in 2017. The powerful rock band features LaPlante, Stringer, the booming drums of Zev Rose, and the deep bass rumbling of Josh Gilbert.