FivePoint Amphitheatre | Irvine, California
It's going to get a little crazy as Slightly Stoopid play to their home crowd at their Summer Traditions 2022 Tour with Pepper, Common Kings and Fortunate Youth at FivePoint Amphitheatre on Friday, July 15th 2022. Grab your tickets and come on into Irvine, CA, literally only a stone's throw from Slightly Stoopid hometown in San Diego, and we know these hometown gigs get wild. Slightly stooped have also announced that they will have some brand-new music coming out this year, so look out for some surprise songs on the night.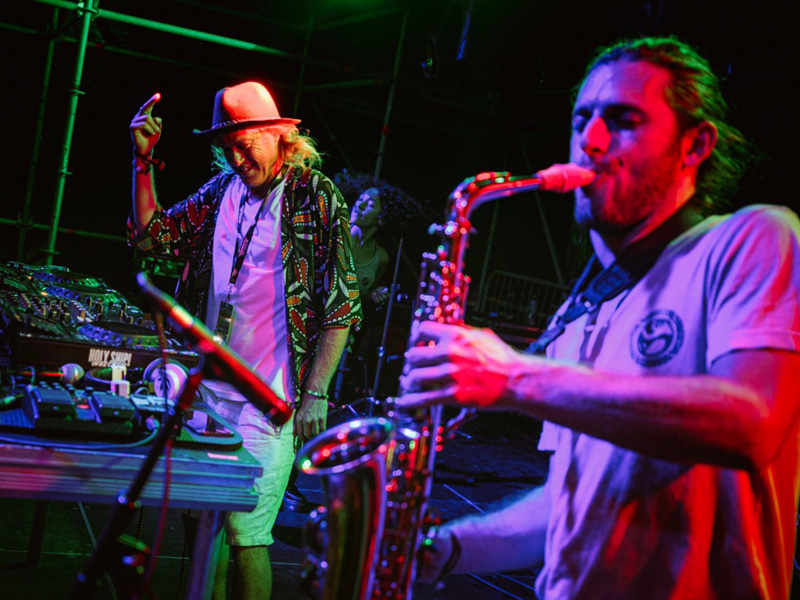 "We can't wait to get back on the road and see our Stoopid Family!" said Slightly Stoopid at the tour announcement.
All the way from Ocean Beach, San Diego in California, the eclectic sounding band, Slightly Stoopid is multi-instrumentalists Kyle McDonald and Miles Doughty, along with drummer Ryan "Rymo" Moran, percussionist Oguer "OG" Ocon, saxophonist Daniel "Dela" Delacruz, keyboardist Paul Wolstencroft, and trumpet and trombone player Andy Geib. Their wildly creative live shows regularly feature special guests, notable past artists are Karl Denson of the Rolling Stones and Greyboy Allstars, Don Carlos, Chali 2na of Jurassic 5 and Rashawn Ross of Dave Matthews Band.
Slightly Stoopid have released nine albums to date. Their latest studio album, Everyday Life, Everyday People, was released way back in July 2018, and topped the Billboard Reggae Albums chart. It features special guests Ali Campbell of UB40, Chali 2na of Jurassic 5, Alborosie, G. Love, Sly & Robbie, Don Carlos, and Yellowman. Plus, the band stated that they will have some brand-new music ready for 2022.
The three-piece reggae rock band, Pepper, is originally from Hawaii, but have now moved to San Diego. The band consists of singer and guitarist Kaleo Wassman, singer and bassist Bret Bollinger, and drummer Yesod Williams. Since their formation, way back in 1997, they have released eight studio albums, with their latest being Local Motion, in 2019 which topped the Billboard Reggae Album chart.