FivePoint Amphitheatre | Irvine, California
This 2023 Grammy Award-winning band, Smashing Pumpkins, is delivering their highly-anticipated tour across North America! The incredible summer trek, The World is a Vampire Tour, will cover over 20 select cities. Lucky for fans in Irvine, California, the band will make a pit stop at the FivePoint Amphitheatre on Wednesday, 9th August 2023! Get ready for a smashing live concert featuring sensational platinum-selling bands because the show will also feature ultra special guests, Grammy Award-winning band Stone Temple Pilots, and critically-acclaimed blues rock powerhouse Rival Sons! Smashing Pumpkins recently came out with their latest concept album, Atum: A Rock Opera in Three Acts, and they are debuting their brand new music on this upcoming series of shows! The World is a Vampire Tour had reportedly sold out several major arenas outside the U.S., including a 30,000-capacity show! So expect their Irvine stop to be jam-packed! Hurry! Secure your tickets now, and join Smashing Pumpkins and their special guests at this wildly exhilarating rock concert!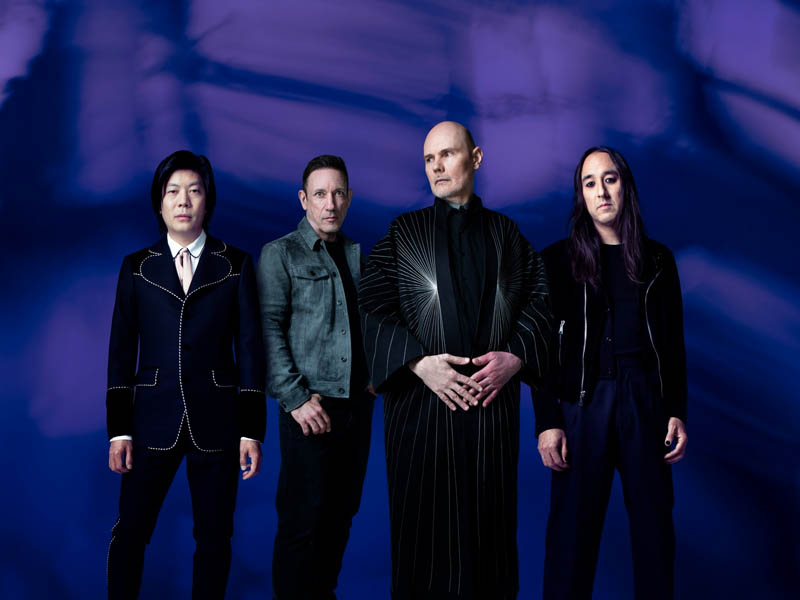 The announcement of Smashing Pumpkin's highly-anticipated The World is Vampire Tour coincided with a statement from frontman Billy Corgan. He mentioned that he grew up in a world where he needed to know bands like Siouxsie and the Banshees and The Cure existed. He wanted to have a place where he belonged. "That's what The World is a Vampire is about – bringing back that sense of community." Corgan added, "If you don't fit in, you belong here. It's about having a shared experience and respecting others, but ultimately having fun." Corgon goes on to say that the tour is a true festival where all the self-proclaimed weirdos and outsiders of the world can get together and party.
Only Smashing Pumpkins can organize a massive outing like The World is a Vampire Tour and even include some wrestling matches, courtesy of the Nation Wrestling Alliance (NWA), on some select dates. Corgan, a wrestling fanatic and current president of the NWA turned the band's 2023 tour into a gathering of rock and wrestling fans. Coinciding with this tour's announcement, the band has also blessed their fans with a new single, "Spellbinding." The song debuted on The Howard Stern Show during Smashing Pumpkin's live appearance.
This 2023, Smashing Pumpkins will introduce the final installment of their three-part concept album, Atum: A Rock Opera In Three Acts. The third act drops this spring and will finally complete their 33-track repertoire. The album was already preceded by singles "Beguiled," "Spellbinding," and "Empire." The album serves as a sequel to the band's 1995 album, Mellon Collie and the Infinite Sadness. The record is the band's most career-defining effort with monumental singles like "Tonight Tonight," "1979," "Zero," "Butterfly with Wings," and "Thirty-Three." Upon its release, the album topped the Billboard 200 and charted in 20 other countries. In 2012, Mellon Collie and the Infinite Sadness was certified diamond in the U.S. after selling over ten million copies.
Score tickets now to see Smashing Pumpkins deliver their massive hits, along with performances from Stone Temple Pilots and Rival Sons! Tickets to a fantastic show at the FivePoint Amphitheater are now available!