FivePoint Amphitheatre | Irvine, California
This summer, emo rock powerhouses The Used and Pierced The Veil are embarking on a highly-anticipated co-headlining tour! The outing, titled The Creative Control Tour, is set to light up 26 major cities, including Irvine, California! On Saturday, 1st July 2023, the tour will make a pit stop at the FivePoint Amphitheatre. The performers will deliver their electrifying sets packed with hits and fan favorites! The Used also promotes their upcoming studio album, Toxic Positivity, while Pierce the Veil commemorates their newly-released fifth effort, The Jaws of Life! If you want to experience the bands' new music and their massive hits performed live, you better score tickets now!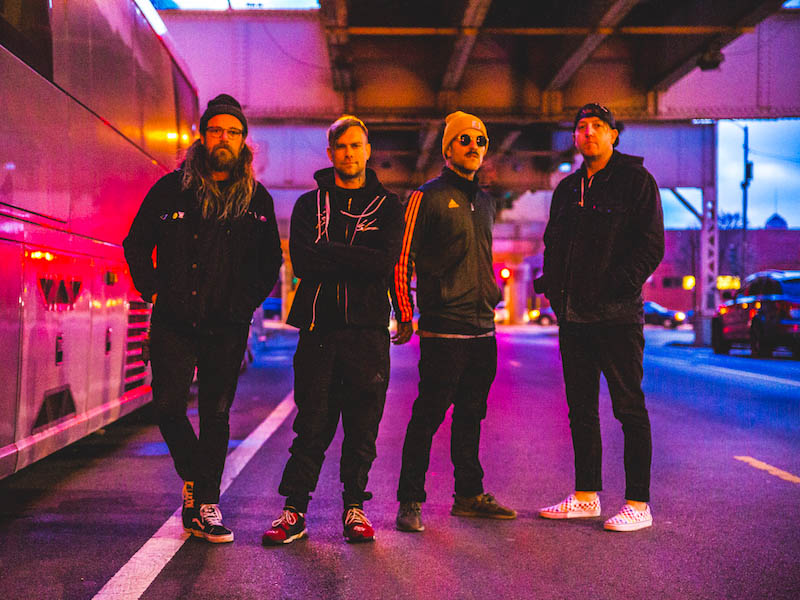 Commercially-successful rock band The Used released their self-titled debut album in 2002. The Utah-born quartet, led by frontman Bert McCracken, dropped several chart-performing singles, such as "The Taste of Ink," "Buried Myself Alive," and "Blue and Yellow." At the time, the band's signature sound was a combination of emo, post-hardcore, and alternative rock. They were considered the quintessential emo band during the height of the emo/pop-punk era. Over the years, the band evolved with their subsequent albums, such as In Love and Death (2004), Lies of the Liars (2007), Artwork (2009), and Vulnerable (2012). All these studio efforts entered Billboard 200's top ten upon their release. In 2023, the band will release their ninth album, Toxic Positivity, in May.
Meanwhile, San Diego-based trio Pierce The Veil also rose to prominence during the height of the emo and pop-punk era. They dropped several notable works, such as their breakthrough album, Selfish Machines (2010), their first number 1 Top Alternative Album, Collide with the Sky (2012), and the phenomenally successful, Misadventures (2016). Earlier this year, the band released their fifth album, The Jaws of Life. The album spawned several singles, "Pass the Nirvana," "Emergency Contact," and "Even When I'm Not with You."
The performers expressed their excitement in sharing the bill on this much-awaited outing. McCracken stated, "We are excited about our first tour with Pierce the Veil. We've been friends for a long time, and I know this will be a tour to remember. We can't wait for you to hear some new music! We are so stoked and will see you there!"
Grab tickets now to The Creative Control Tour's stop in Irvine, California! Tickets to see The Used and Pierce the Veil, plus their special guests, are now available!