FivePoint Amphitheatre | Irvine, California
Are you ready to sing along to Young the Giant's hits, such as "My Body," Cough Syrup," and "Apartment" this summer? Well, be sure to have your tickets reserved because the famous California quintet will soon sell out their tickets to their FivePoint Amphitheater stop on Saturday, August 19. Complete the fun and excitement of your summer by immersing into the worldly blend of indie pop and stadium rock of the Sameer Gadhia-led band. Young the Giant will perform in their hometown in Irvine, California, with the German rock band Milky Chance. With these two bands collaborating to give us one hell of a concert experience, your summer is definitely complete! Get your tickets by hitting the "Get Tickets" link.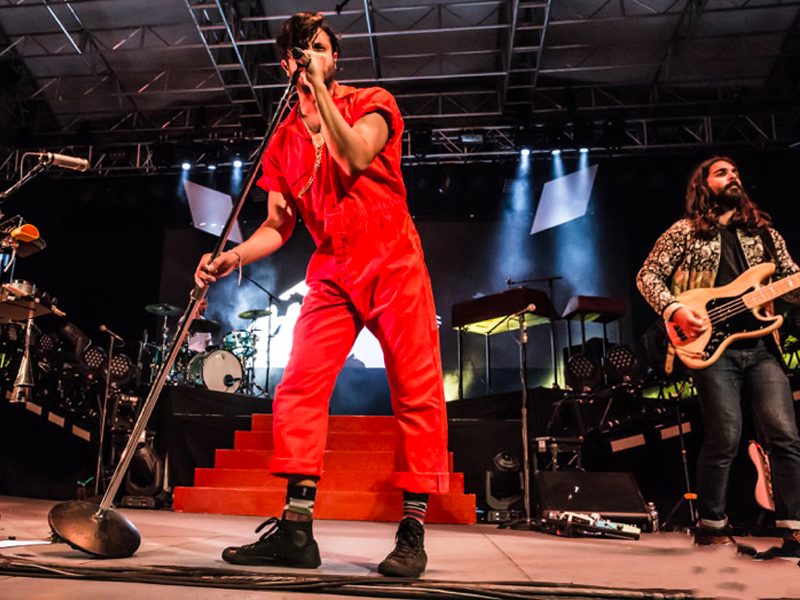 Formed in 2004, the rock band Young the Giant is composed of singer Sameer Gadhia, guitarists Jacob Tilley and Eric Cannata, bassist Payam Doostzadeh, and drummer Francois Comtois. Since the five members of the band come from such different backgrounds, their music reflects this diversity. Their music, which falls somewhere between indie pop and stadium rock, has a light, upbeat, and rousing sound perfect for the summer. They've been around for nearly two decades, and they've managed to put out five albums thus far. The first is "Young the Giant," which was voted one of Amazon.com's best rock albums of 2010. In 2014, the California-based band released "Mind Over Matter," which marked their departure from indie music and into the realm of full-blown rock.
Over the years, the band has grown into mature artists whose lyricism has become more socially conscious. In 2016, their album "Home of the Strange" was a big hit because of its timing and relevance to the national elections, gaining positive reviews from both fans and critics. In 2018, the band released its fourth studio album, "Mirror Master," which peaked at number 8 on the US Rock Charts. The band's latest album, "American Bollywood," was released in November 2022. The album is the final act of their multi-part album.
Along with its release, Young the Giant also dropped the official video for their single "Otherside." On top of that, the alt-rockers are embarking on a US tour, much to fans' delight. The band will be accompanied by the German rock band Milky Chance throughout their shows.
Comprised of Clemens Rehbein and Philipp Dausch, together with Antonio Greger and Sebastian Schmidt, Milky Chance rose to fame with their unique blend of folk, reggae, and electronic music. Their debut album, "Sadnecessary," was widely well-received in Germany and earned them attention worldwide, clinching two nominations for the Echo Music Prize.
This summer, the two bands will collaborate to give Irvine, California, rock fans one of the best concert experiences. Reserve your tickets by hitting the "Get Tickets" link as early as today. Hurry before they all run out.